Updated March 23: We're taking dinner orders for Friday, March 27th!    

The Garden Bistro features a scenic 80 seat vineyard-side patio with breathtaking views of surrounding orchards, rolling mountains and Okanagan Lake.
An onsite ½ acre organic vegetable garden and two greenhouses, only steps away from the Bistro, gives our culinary team the most fresh veggies and herbs to incorporate a menu showcasing true local flavours; the ultimate farm to table experience ALL year round!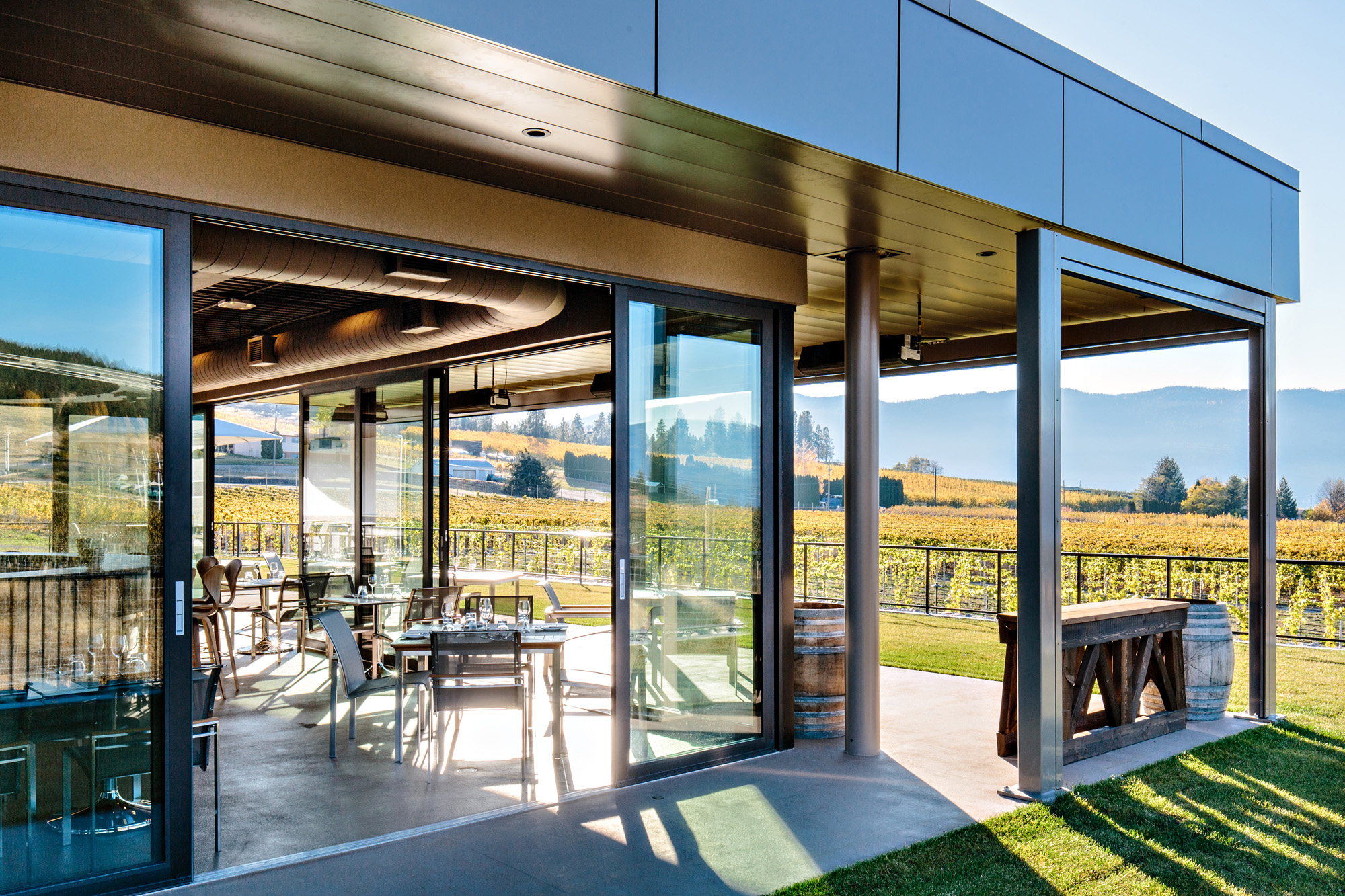 The Garden Bistro menu is designed to complement the wines, and explore seasonal flavours through the guests' palate. These flavour combinations and ingredients pair beautifully with the unique taste our aromatic white wines, 100% estate grown in Carrs Landing, Lake Country produced by winemaker Adrian Baker.
Our mission is to produce interesting flavour combinations to complement our wines.

Our local farmers are growing only the highest quality fruits and vegetables. 

We take great pride in featuring their very best on our menu and even more pride in placing it on your plate.
RESERVATION POLICY
Limited reservations for parties of 6 or less can be made via OpenTable.com and by phone.
Limited reservations for parties up to 14 people can be made over the phone: 250-766-9922. 
For larger groups & events, please contact [email protected] 
Please note we will hold your reservation for up to 15 minutes.